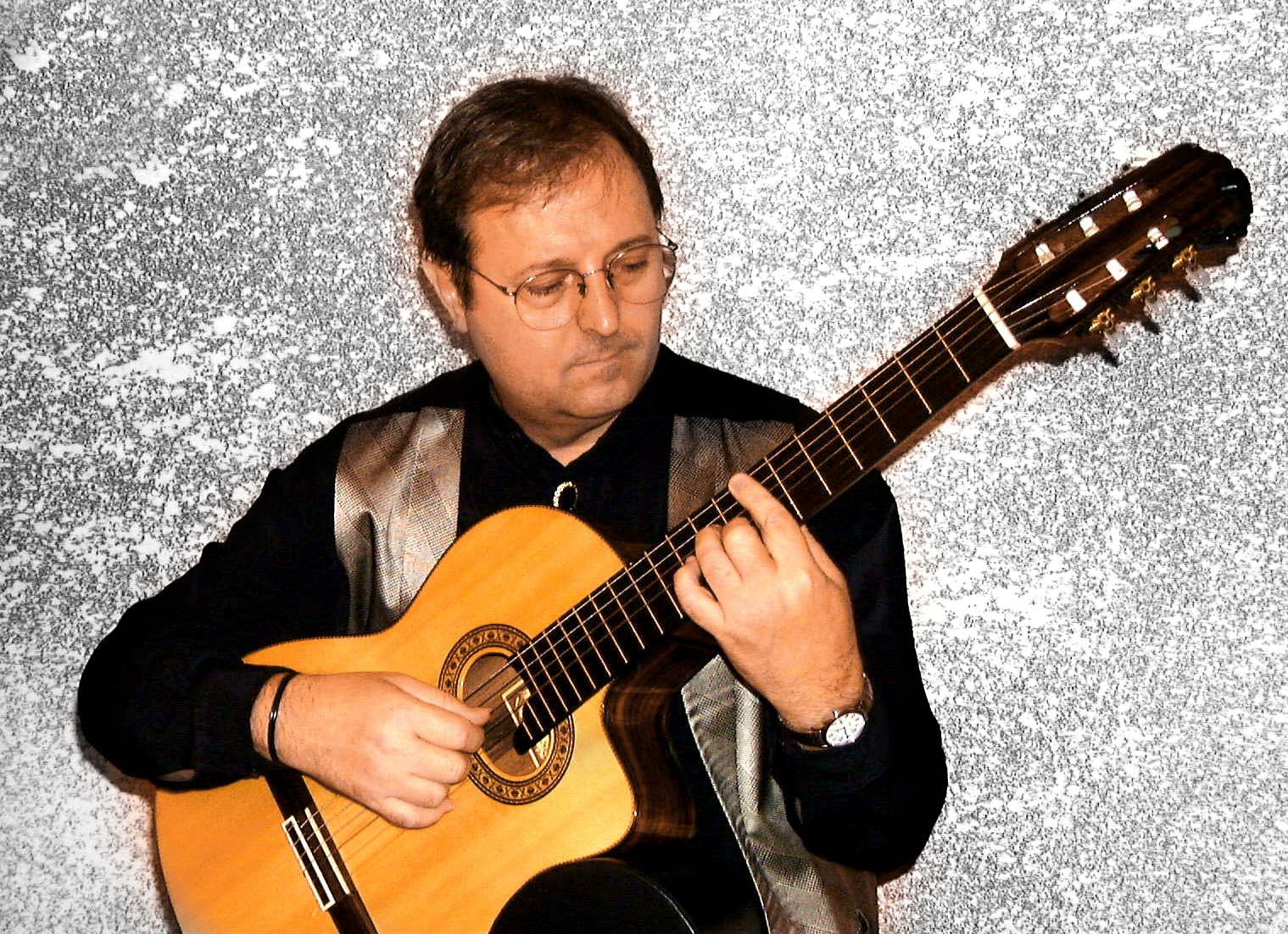 solo guitarist
specializing in jazz, contemporary and classical
Steve employs the finger-style technique of the masters. He articulates multiple parts of a given song by voicing melody,  rhythm and bass lines to produce a lush full arrangment that invokes several musicians playing together.
Steve's musical journey began in his native Boston and continues to this day. His romantic arrangments, soulful vocals and impeccable musianship have long been a warm and loving gift to his audiences. Musicians such as Antonio Carlos Jobim, Andres Segovia, Francisco Tarrega, Joe Pass, Stevie Wonder and James Taylor are both influences and catalysts for Steve's performances.
A certified master luthier. Steve repairs and builds a variety of stringed musical instruments. In addition, he markets a signature line of classical guitars under the brand name of Ramos Guitars.
A long time musical educator, he also maintains a busy teaching schedule. Steve's lessons are imparted with an emphasis on personal attention and musical growth.